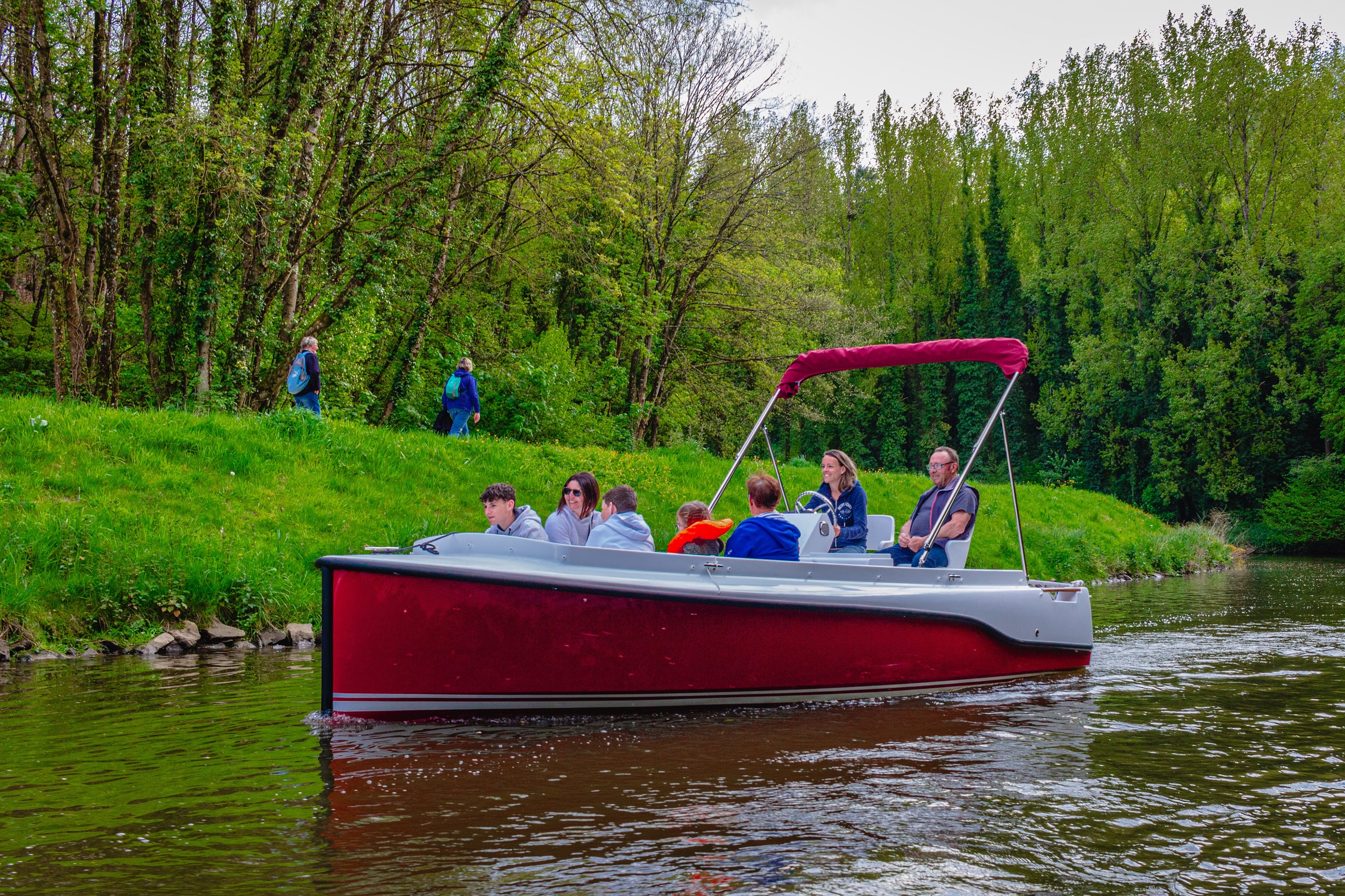 The Legend
It is well named… And yes, you can drive a 9-seater boat without a licence. We advise however to enjoy the navigation in peace having already taken in hand a boat with or without licence. Its other advantage is to be able to board up to 9 people for a boat ride in small group.
First boat of this kind in the whole Brittany, it is accessible to people with reduced mobility, who can board but also take the helm thanks to an elevated cockpit.
This unique boat in Brittany also allows people with reduced mobility to pilot it thanks to an adapted cockpit. This boat is perfect for half-day or day rides.