Our packages
Dina'Vig offers you formulas adapted to your needs and desires. Are you going with your family for a weekend in Dinan and want to go on an unforgettable outing? We are here!
Does your team need a moment of escape and you want to organize an outing for everyone? It is also possible!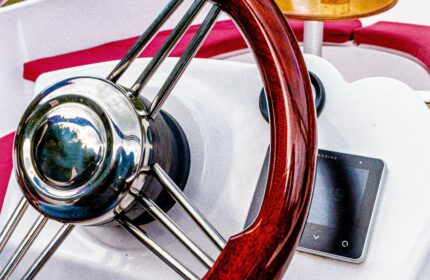 Professionals and associations
Discover our packages for professionals and associations
Discover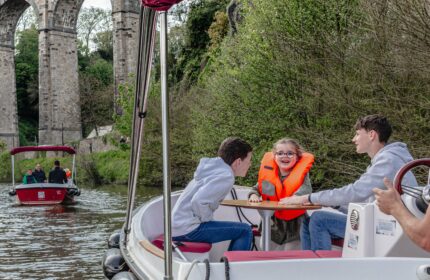 With friends or family
Embark with your tribe for a pleasant family outing along the water.
Discover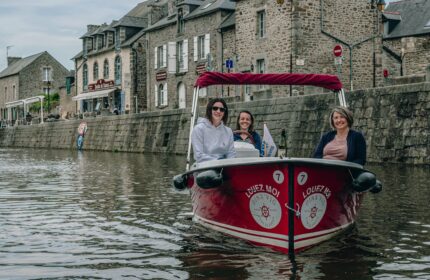 Individual sailing
Aboard our boats, you'll enjoy peacefully your romantic ride on the Rance banks.
Discover
More services
Dina'Vig also offers additional services to make your outing unforgettable. Don't hesitate to contact us to find out more about these little extras!