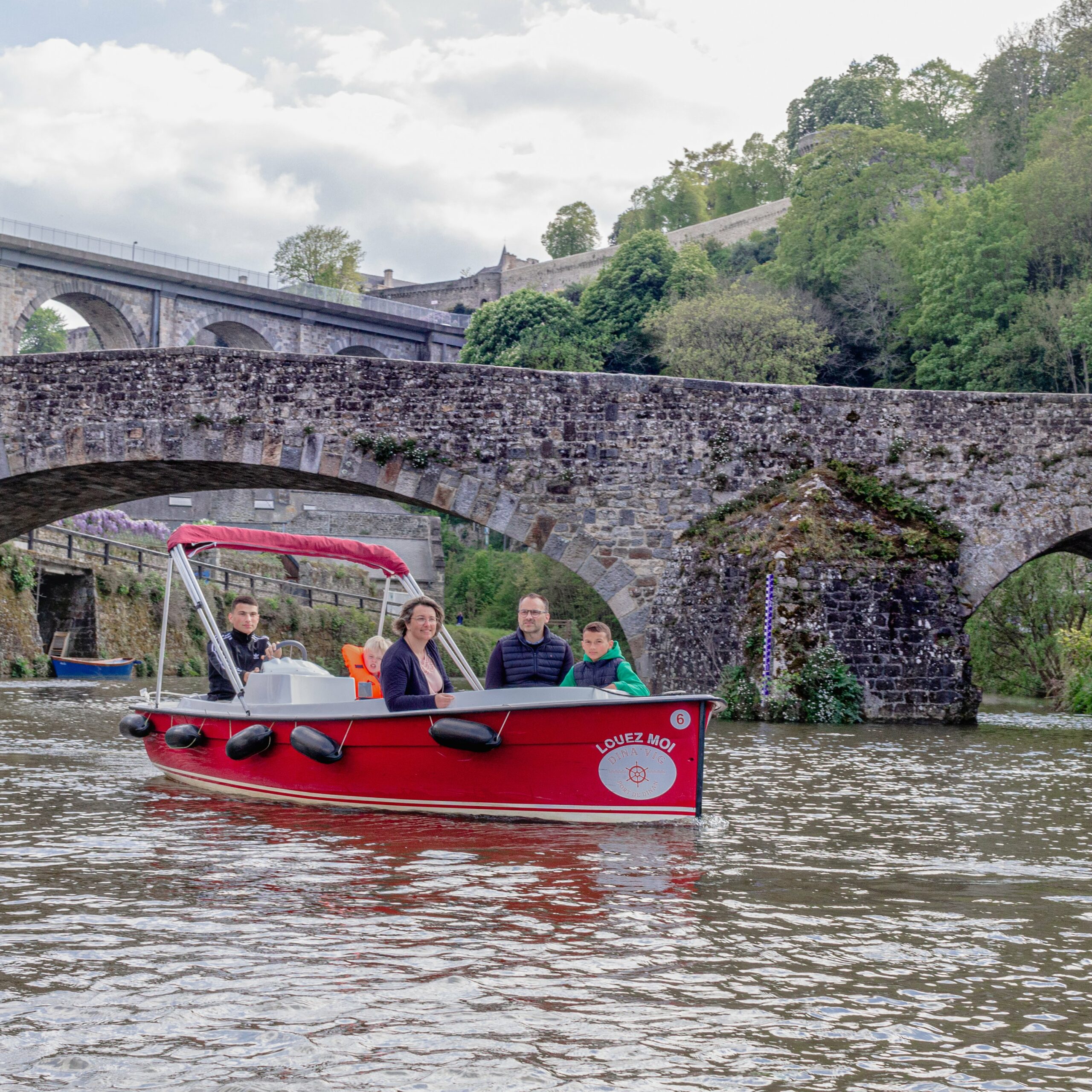 The Scoop
This boat is ideal for a walk with friends along the Rance river from the port of Dinan. A friendly space at the front of the boat allows you to move.
The Scoop is a versatile boat perfectly suited for navigation on the Rance. It can accommodate up to 7 people on board and the deck layout optimizes the traffic inside the boat (possibility for example to change captain easily).
Can be equipped with a table, it is the boat to choose to picnic or have a drink on the water. It can also pas the locks so you can go up to the abbey of Léhon upstream or the port of Lyvet downstream.
On some models (to be reserved), a removable table allows to picnic, to have an apéro on the water or simply to contemplate the landscape. The Scoop + will allow you, for example, to reach the village of Léhon, because it allows the passage of the locks. It is extremely handy and easy to drive !