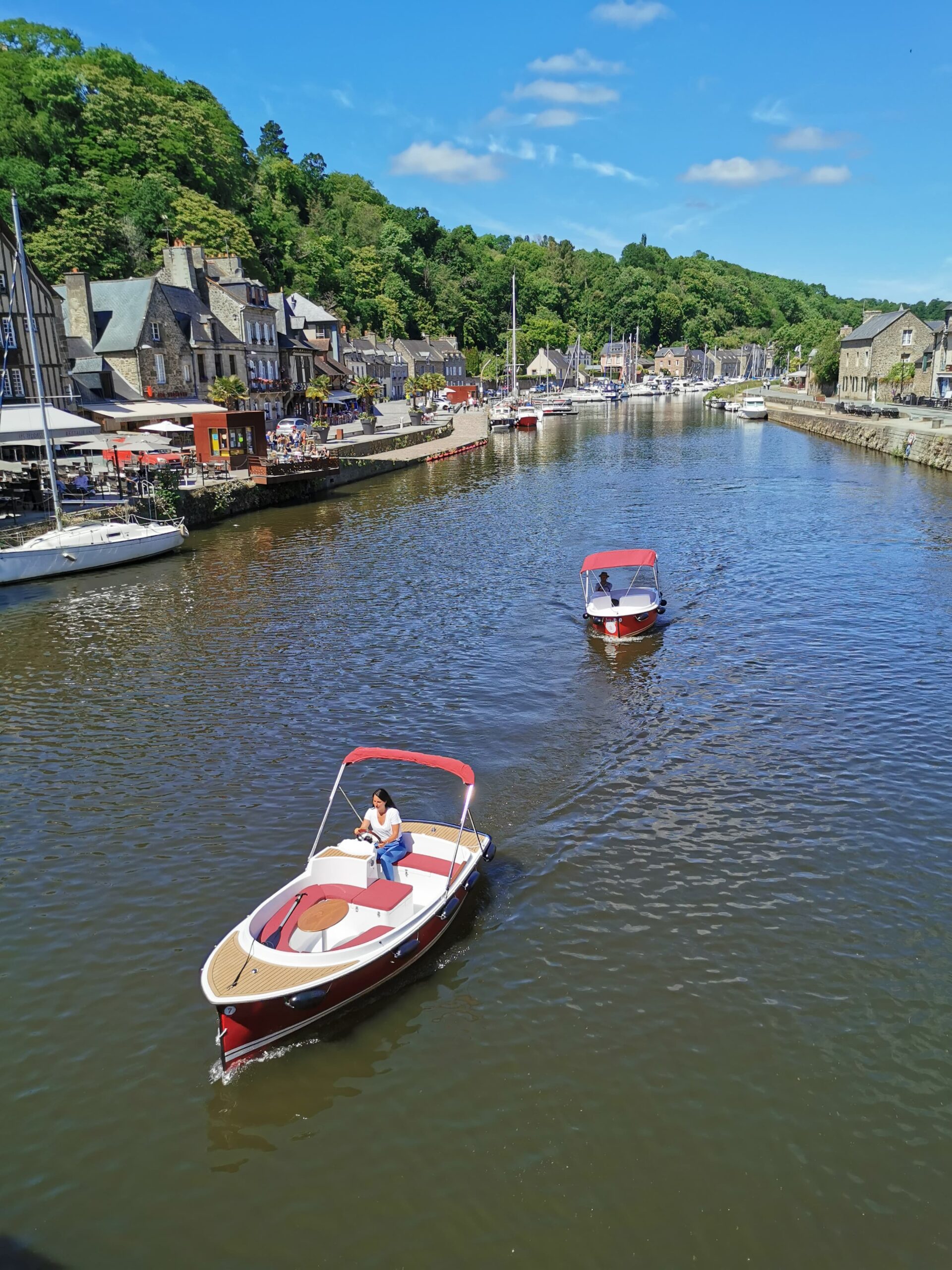 The "Scoop +"
A proposal, a special event to celebrate or simply a desire to share a special moment on a remarkable boat ? It is the Scoop + that you need. The confirguration is the same on a Scoop, but it is a more refined version.
Equipped with benches and a table, the Scoop + will allow you to comfortably enjoy the ride.
The Scoop + will allow you, for example, to reach the village of Léhon, because it allows the passage of the locks. It is extremely handy and easy to drive !