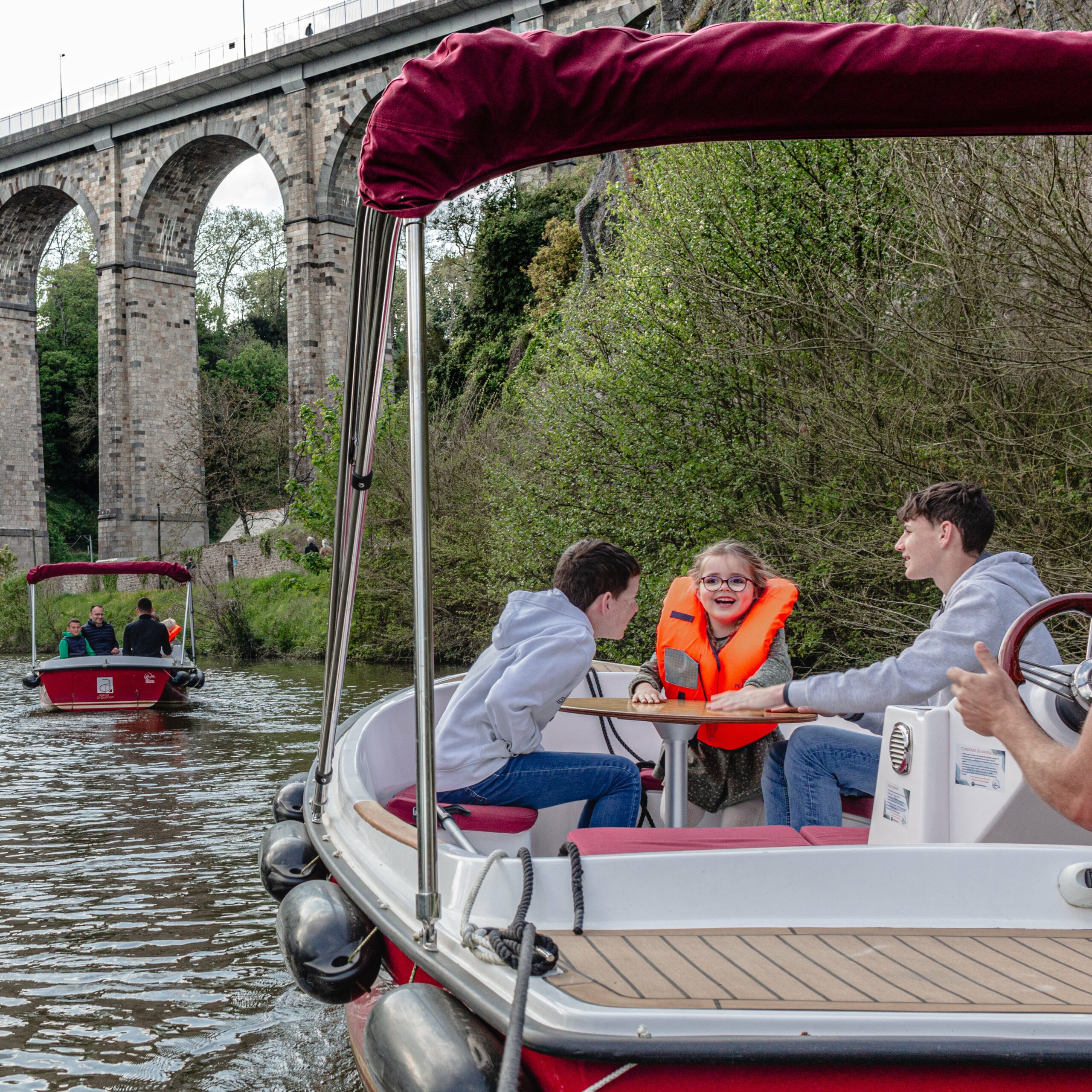 With friends or family
Embark on our boats at the end of the morning so you can have the whole day to chill.
It is possible to dock at a pontoon to eat your lunch in a green setting. Our boats can be equipped with a table (only the 7 passengers one). To enjoy this moment the most we advise you the 3h ride.
With your partner
Aboard our boats, you'll enjoy peacefully your romantic ride on the Rance banks.
At any moment of the day, let the pastoral setting of the Rance banks charm you while taking the direction of Léhon's lock. In the evening, the sunset lights on Taden's plain will seduce you for sure.
Bachelorette party, bachelor party
An original idea !
Embark the bachelor or bachelorette aboard an electric boat. In the afternoon, or at goldenhour before continuing the party, this is guaranteed relaxation before D-day !